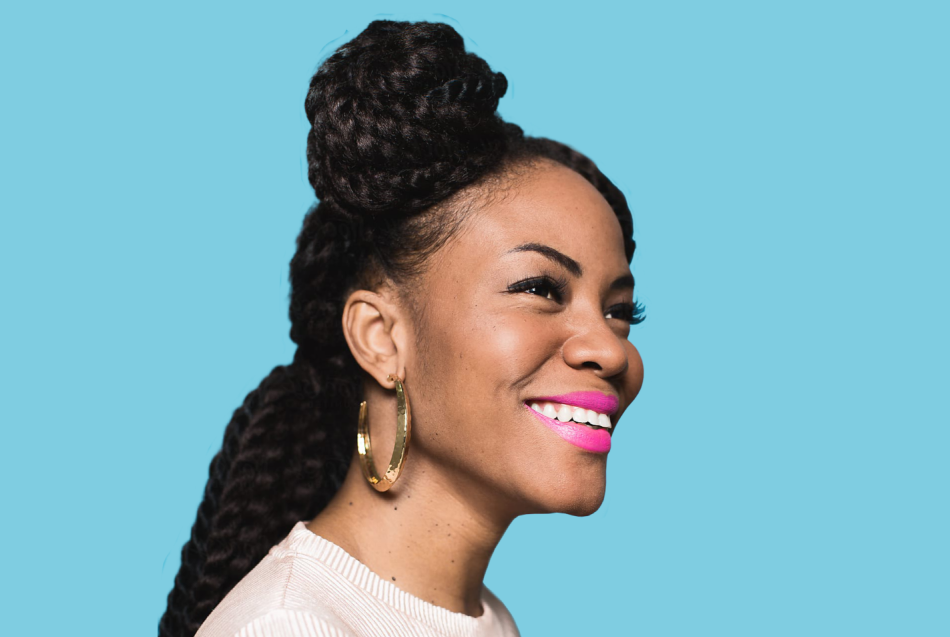 ANSA Bank is fully backed by the financial stability and global strength of ANSA Merchant Bank, a member of the ANSA McAL Group of Companies.
The cream of local banking executives and customer experience operatives have joined the ANSA Bank team, so you are in good hands.
We will have specialists on hand to advise on Personal and Commercial banking, while others are experienced in Treasury and Foreign Exchange; Wealth Management; Risk Management; and Merchant Banking.
ANSA Bank also offers a Virtual Contact Center supported by WhatsApp, Email, Live chat and phone for those who prefer not to travel to a Branch. The days of standing in line and waiting to be served at a bank branch are over. Time is precious!
We look forward to showing you all that the new ANSA Bank has to offer. We think you will be inspired in the most positive way..
Mr Dulal-Whiteway is a career banker and has been at the helm of seven institutions. Having spent over 25 years at the largest bank in Trinidad and Tobago, he retired as Managing Director in 2016, a position he held for 11 years.
Mr. Dulal-Whiteway completed a BSc in Management Studies at the University of the West Indies and holds an MBA from the Richard Ivey School of Business, University of Western Ontario. He is a Member of Certified General Accountants of Ontario, As Chief Executive Officer of the Arthur Lok Jack Global School of Business, he is committed to inspiring and equipping his fellow citizens to follow their dreams whilst contributing to the growth of the country. He is also Chairman for Foundation for The Enhancement & Enrichment of Life which collaborates with Civil Society to assist disadvantaged persons, throughout Trinidad & Tobago, achieve their full potential.
He is active on several institutional boards, in addition to his role as Chairman of ANSA Bank.
Mrs Galy began her banking career more than 20 years ago at Credit Suisse First Boston in Miami having gained a BA in Economics from the University of Texas. She joined ANSA Merchant Bank (AMBL) in 2003, heading the lending portfolio, and managing the marketing and corporate communications for the Financial Services Sector. She spent 15 years at AMBL, for 14 of which she was an Executive Board member.
In 2008 she was appointed a director at ANSA Motors. After completing her Executive MBA at Arthur Lok Jack School of Business, she was appointed Managing Director of Standard Distributors in 2017.
Mrs Galy joined the new ANSA Bank as Head of Retail and Commercial Banking and is a founding member of the ANSA Bank board. In June 2022 she rose from her role as Head of Retail and Commercial Lending at ANSA Bank to Acting Managing Director. Mrs Galy is passionate about helping her customers solve their life challenges.
Mrs Torry brings forty-one years of banking experience to ANSA Bank.
For most of her career, she fulfilled various leadership roles at one of the Caribbean's leading financial institutions. She took on the task of General Manager in Trinidad and Barbados for many years.
With her depth of financial knowledge and professional experience, Mrs Torry oversees the development of our products and services.
Mrs. Ramdass-Chatoor has enjoyed a successful career spanning over 20 years in senior positions mainly within the Financial Sector as well as in Media. Her most recent role was as CFO/Company Secretary at Guardian Media Limited where, as team leader of a large finance department, she was responsible for the overall integrity of financial information for GML and the 15 brands in its portfolio.
She is driven to bridge critical financial and operational information by making actionable recommendations on both strategy and operations.
Mr. Henry has built a track record over the last 20 + years in the financial sector at various levels for designing, building, and deploying IT solutions to solve business challenges. He operated as the CEO of the National Information and Communication Technology Limited (iGovTT) where he was recognized for turning around the fortunes of iGovTT over the last few years and particularly during the current pandemic.
As CDO for ANSA Bank, he is committed to spearhead Digital transformation, implementation, and management of all digital facets of the bank.
Head of Retail & Commercial Banking
Mr Joachim has framed a successful career over the last 15+ years by leading in management roles within areas such as Accounting, Information Technology, Marketing, Finance. Mr. Joachim's experience also comes fortified with a background of academic excellence. Several private sector firms throughout the Caribbean region have also utilised his vast expertise and experience for business consultancy services. He joined the Group in 2019 as the Head of Business Development before moving into his current role.
As the Head of Retail & Commercial Banking for ANSA Bank, he has the responsibility of securing business for all facets of the bank - including Retail & Commercial Financing, Treasury Services, Investments and Wealth Management as well as Capital Market funding. He is also tasked with managing the bank's Customer Experience while providing dynamic leadership to a team of business development officers in order to provide a superior level of service and ultimately, business profits. He also holds a seat on the events committee of ANSA Merchant Bank, as well as the marketing council of the ANSA McAl group of companies.
Cathy-Ann Ramsumair-Pustam
Cathy-Ann Ramsumair-Pustam has over 20 years of experience in banking, functioning in several capacities including as a Financial Planner, Private Banker and most recently as a Senior Wealth Manager at ANSA Merchant Bank. Since she joined the ANSA McAL Financial Services Sector in 2018, she has been responsible for growing and managing the wealth management business with a heavy focus on client satisfaction, engagement, and excellent client servicing. In addition, Cathy-Ann was responsible for the team of wealth managers in the south and central markets with oversight for wealth-based sales efforts across both new business and existing customers
Mrs. Ramsumair-Pustam has earned a Master of Business Administration (MBA) degree with distinction from Anglia Ruskin University, as well as, a BSc in Management Studies degree from the University of the West Indies (UWI). As a practicing Financial Planner, she is also a proud holder of a Personal Financial Planning (PFP®) designation from the Canadian Securities Institute.
In her role as Head of Private Banking, she will be responsible for leading and managing the Private Banking division by developing and implementing strategies to attract and retain high-net-worth clients. She will be tasked with managing the delivery of exceptional client experiences and providing financial advice based on clients' financial goals. Mrs. Ramsumair-Pustam embraces this new opportunity with a personal motto of "placing clients' needs first."